Volunteer Mentoring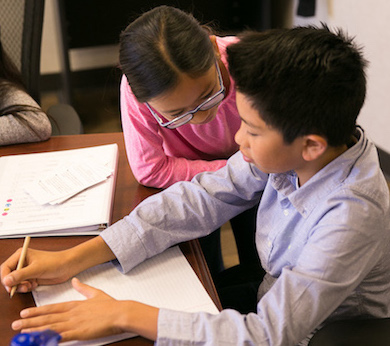 Students learn from not only their teachers but also their peers.
As a community of writers, we encourage our older, more experienced writers to guide the younger ones. Our mentors provide constructive comments, practical suggestions, and timely encouragement to our budding scribes. In addition, our mentors bring a fresh perspective to the classroom with their unique ideas.
If you would like to volunteer to be a writing mentor, please contact us.  Former Sentence Center students and older (middle to high school) students are welcome to apply.