Spring 2018 Session: Mar. 12 – Jun. 4, 2018
Priority Enrollment
Level
Grade
Day
Time
Dates
Availablity
Early Writers
K
Tue
2:30 - 3:30pm
Mar 13, 20, 27
Apr 17, 24
May 1, 8, 15, 22, 29
Join Wait List
K
Sat
9:00 - 10:00am
Mar 17, 24
Apr 14, 21, 28
May 5, 12, 19, 26
June 2
Enroll
Basic Writing
1, 2
Wed
2:30 - 3:30pm
Mar 14, 21
Apr 11, 18, 25
May 2, 9, 16, 23, 30
Join Wait List
1, 2
Sat
10:00 - 11:00am
Mar 17, 24
Apr 14, 21, 28
May 5, 12, 19, 26
June 2
Enroll
Almost Full
1, 2
Sat
11:00am - 12:00pm
Mar 17, 24
Apr 14, 21, 28
May 5, 12, 19, 26
June 2
Enroll
Elementary Composition
3, 4
Mon
3:30 - 5:00pm
Mar 12, 19, 26
Apr 16, 23, 30
May 7, 14, 21
June 4
Enroll
Almost Full
3, 4
Tue
5:00 - 6:30pm
Mar 13, 20, 27
Apr 17, 24
May 1, 8, 15, 22, 29
Enroll
3, 4
Wed
3:30 - 5:00pm
Mar 14, 21
Apr 11, 18, 25
May 2, 9, 16, 23, 30
Enroll
3, 4
Thur
5:00 - 6:30pm
Mar 15, 22
Apr 12, 19, 26
May 3, 10, 17, 24, 31
Enroll
3, 4
Sat
9:00 - 10:30am
Mar 17, 24
Apr 14, 21, 28
May 5, 12, 19, 26
June 2
Join Wait List
Essay Fundamentals
5, 6
Mon
5:00 - 6:30pm
Mar 12, 19, 26
Apr 16, 23, 30
May 7, 14, 21
June 4
Enroll
5, 6
Tue
3:30 - 5:00pm
Mar 13, 20, 27
Apr 17, 24
May 1, 8, 15, 22, 29
Enroll
5, 6
Wed
5:00 - 6:30pm
Mar 14, 21
Apr 11, 18, 25
May 2, 9, 16, 23, 30
Enroll
5, 6
Thur
3:30 - 5:00pm
Mar 15, 22
Apr 12, 19, 26
May 3, 10, 17, 24, 31
Enroll
5, 6
Sat
10:30am - 12:00pm
Mar 17, 24
Apr 14, 21, 28
May 5, 12, 19, 26
June 2
Join Wait List
"At the end of his last session, on our way home, my son just said, 'These were the most productive hours of my life!'"   
- Elsa B. (Parent)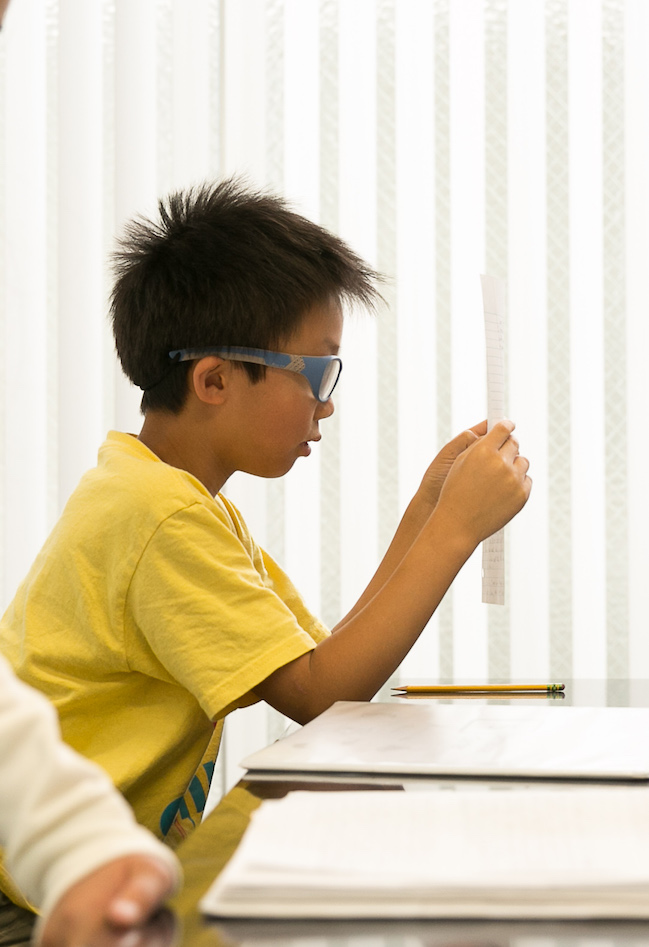 Cost
Kindergarten, 1 & 2 - $499
Grades 3 to 6 - $599
Can't make it to a class? 
Sign up for our Online Course.
Download the Spring 2018 session flier.