Our Teachers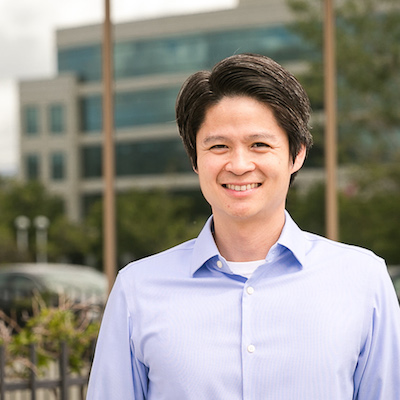 Chino Baluyut, CEO and Founder
Chino's passion for writing has evolved into his mission: to teach students how to become better writers. Sentence Center is the result of his healthy obsession to create the perfect writing program.
After receiving his M.A. in Secondary Education and earning his professional teaching credential, Chino dived into the world of education. For over twenty years, he has taught English and Language Arts at diverse middle and high schools. His teaching journey has brought him to a private Jesuit school in Manila, an inner city middle school in East Palo Alto, an innovative high school in Sausalito, and a high-achieving K-8 school in San Francisco. In addition, he has worked with students on a one-to-one basis at a private academy in San Mateo.  
Though Chino has won accolades for his teaching and mentoring, nothing makes him prouder than seeing his students improve as writers. He still gets overly enthusiastic after reading a well-written essay.
When he is not teaching, Chino conducts careful research about the teenage mind: he reads young adult books, plays video games with his kids, and coaches youth sports.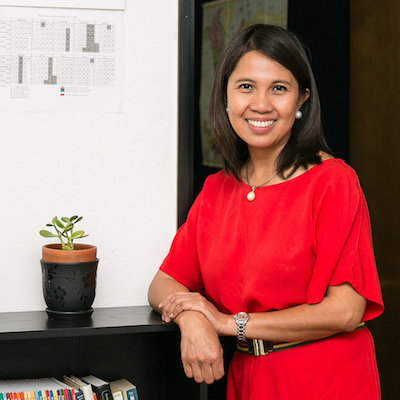 Tina Cadiz-Baluyut, Co-Founder and Teacher
Tina's passion for teaching writing is in her blood.  Her father was a high school principal, her mother a preschool owner, and her sisters Doctors of Philosophy in education.  A master's degree holder in Early Child Development, she has been teaching Pre-K through second grade for over twenty years. Before moving to the Peninsula, she worked as a first grade teacher at a private school at Pacific Heights in San Francisco.  Currently, "Teacher Tina" is thriving as a Preschool Director of a Catholic school in Menlo Park.
While Tina's ultimate goal is to write and publish books for younger readers, her sights are currently set on helping students become better writers. Her first story book entitled Orville in Orbit is in the works.